Blackmagic Design technology was used to digitise the film
Filmmakers used Blackmagic Design's Cintel Scanner to digitise 16mm and 35mm film of George Michael for a new Channel 4 documentary.
George Michael: Freedom was broadcast in October, 2017 with over 30,000 feet of digitised original footage used alongside narration from the late singer.
The archived film footage was combined with present-day interviews from a number of musical icons, including Stevie Wonder and Elton John in the 90-minute film.
Headjar Productions' Gwyn Moxham said: "Our biggest headache was how we would bring together all of the different archived material so that we could mix that with recently acquired interviews shot on the URSA Mini 4.6K.
"We were working with everything from Video 8 camcorder tapes and Betacam SP through to HDCAM and a variety of film stocks."
Alongside around 60,000 feet of rushes from the Freedom! '90 video alone, the team also unearthed reels of George Michael performing on the FAITH tour and a South Bank Show archived on 16mm film.
"There was a lot held on film to get through," Moxham added.
The team used the Blackmagic Cintel Scanner to scan in both the 35mm and 16mm footage and digitise the final reels for the documentary in 4K.
Each shot was then compared to those in the original music videos to ensure accuracy, and later, fully restored before the editing process.
The documentary was graded and finished in DaVinci Resolve Studio by London based colourist Dan Moran of Coffee and TV.
---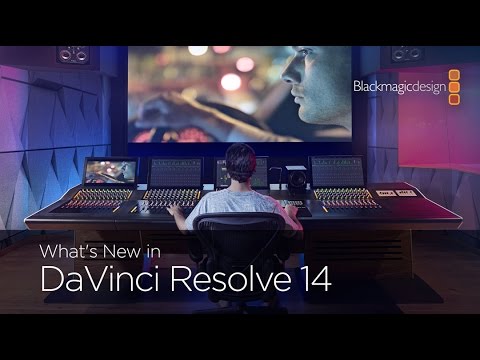 Blackmagic Design has announced a significant update of its Resolve editing software with the launch of Resolve 14. which offers…
A new Channel 4 short film was shot completely with the Blackmagic URSA Mini 4.6K digital film camera. 'Strays' was directed…
The team behind the revival of Blue Planet II used special cameras to capture some of the premiere's amazing shots.…
---
Remember to keep checking back to The Video Mode for the latest news and features