BBC Earth reveals some of the filmmaking secrets behind the hit show
The team behind the revival of Blue Planet II used special cameras to capture some of the premiere's amazing shots.
Behind the scenes videos released by BBC Earth reveal some of the secrets behind filming the mother and baby walrus in the water and the Mobula rays in almost complete darkness.
Aired 16 years after its first broadcast, the revival was an instant hit when it premiered on October 29 to 10.6 million viewers.
To film the iconic shot of the walrus both above and below the water, the team used a super wide angle camera casing called 'The Megadome.'
As with any wildlife videography, the team also had to be careful around the wild mammals who could be aggressive to protect their young.
The above video shows the less glamorous side of wildlife filmmaking, with a specialised camera rig that weighed 50kg and required three people to get it into the water.
In another behind the scenes look, BBC Earth gives an insight into how hundreds of Mobula Rays were filmed in almost complete darkness.
Any videographer will know the trials of trying to light a shot. Well, the Blue Planet II team had to do it underwater and in pitch black conditions.
They used a camera that is able to capture minimal light, meaning that the bioluminescent display could be filmed for the first time.
In the conditions, the camera operators could not see what they were filming and just had to trust in their technology to capture the unique event.
The results speak for themselves with some spectacular shots captured in the hour-long programme.
At the end of the premiere, viewers were treated to another insight into how the magnificent wave-riding dolphins were captured.
Using a high speed camera to film in super slow motion, the team had to get as close to the huge waves as possible.
To see this clip, catch up on the Blue Planet II on BBC iPlayer now.
---
The five minute Blue Planet 2 video released this week shows some stunning and inspiring wildlife filmmaking shots. Following on from…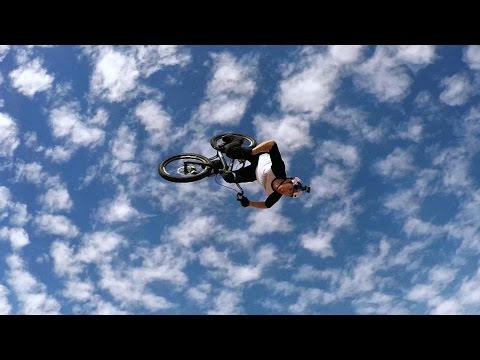 It started with a jaw-dropping series of balances and stunts, and ended with a man on a bike flipping himself…
With season seven behind us, we take a look at one of the hardest scenes to shoot this series
---
Did you watch Blue Planet II? Were you inspired by the wildlife filmmaking on show?